STATS
---
For those of you keeping track at home, here's a breakdown of how it's going:
Settled?
Was it Necessary to File a Suit?
WIN
LOSS
Total Collected after Costs
Discover
yes
yes
W
&nbsp
$800
Convergys
yes
yes
W
$500
Silverleaf Resorts
yes
no
W
$2500
totals
4
2
4
0
$4300
*Note: Any case where the corporation has to pay is considered a WIN.
---
And here's my collection of checks...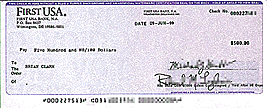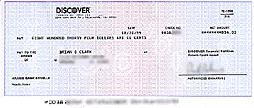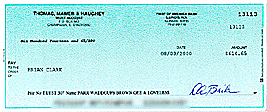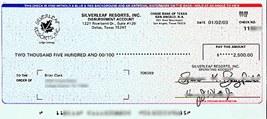 [ main page ]